Pattaya Real Estate: Condo. Property ID#
1384
Click an image to view big photo.
Condo - Pratumnak
The View condominium
Area, sq.m.:
44
Floor:
15
Bed(s):
1
Bath(s):
1
Furnished:
Furnished
Balcony size:
Medium balcony
Seaview:
No seaview
Ownership:

Foreign Name

Property transfer fee:
50/50 split

Rental price:

22,000.00 THB
Download this page as pdf.
Ask more about this property. Email this property to a friend.
Condo description.
One bedroom 44 sqm fully furnished apartment on 15th floor with Buddha mountain view in the fashionable area of Pratumnak Hill, Pattaya. Escape to a sun drenched tropical rapture with an island backdrop. "The View" where an authentic and elegant experience awaits. Blending the stylish design and luxury of the best Pratumnak Hill residence combined with the intimate seaside tranquility of Cozy Beach, just 5 minutes from the centers of Pattaya and Jomtien. The 19th floor fitness center and the 20th floor roof top swimming pool together with panoramic view make for a truly breathtaking experience. Experience an exhilarating return to tranquility at The View, where oceanfront elegance and unmatched dedication will ensure that you are
"Always in Your Element". Facilities offers air conditioning, balcony, Built in kitchen, car park, CCTV/Security, DVD player, full management, full fitted bathroom, fully furnished, Gym, key card access, Laundry service, Reception, roof garden, roof top swimming pool, and Wi Fi Internet. Minimum rent 6 months contract only.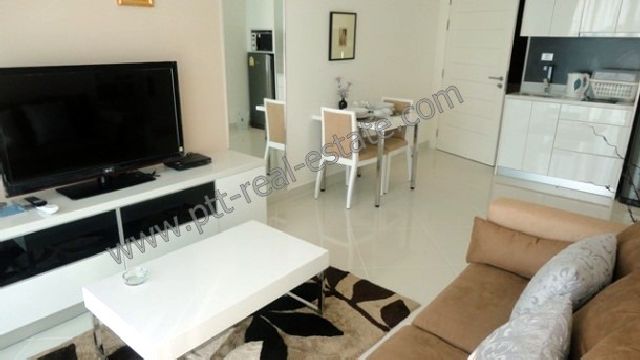 Bookmark with: Facebook Twitter Digg Reddit Stumble Delicious
Search Real Estate:
Find condo or house
OR FAST SEARCH:
Real Estate in Pattaya:
Deals of the week:
Call us anytime:
Kim
(English, Thai)
:
+66 8 4866 5346
Skype: pttkim
Jack
(Русский, English)
:
+66 8 4449 1254
Skype: vei1971
pttrealestate@gmail.com
Law service:
Company
Taxes
Accounting
Audit
Licenses
Land office
Visas
Invitations
Work permit
Customs
Courts
We solve all the issues
+66 (0) 8 444 912 54
Subscribe for news:
Our social life: