Pattaya Real Estate: House. Property ID#
1765
Click an image to view big photo.
House - Jomtien
View Talay Villas
Area, sq.m.:
380
Floor:
2
Bed(s):
5
Bath(s):
4
Furnished:
Furnished
Balcony size:
Medium balcony
Seaview:
No seaview
Ownership:

Thai Company

Property transfer fee:
50/50 split

Sale price:

27,800,000.00 THB
Download this page as pdf.
Ask more about this property. Email this property to a friend.
House description.
Vill Talay villas Jomtien the secure village in the best location, just around 300 meters from the
beach in Jomtien with its plentiful selection of restaurants, shops and bars, entertainment and
leisure venues. This large luxurious house has 380 square meters set on 1,000 square meters
of land. It has a huge private 20 meter pool accompanied by a beautiful
tropical garden with large mature trees. The house is built to a very high
standard with beautiful wood floors and ceilings. This impressive two
story villa has a large carport, five bedrooms, four bathrooms and a maids
room. The huge terrace, the grand living room, the upstairs lounge with its
balcony, and dining area provide the perfect place for entertaining. It is
all very stylish and tastefully furnished and decorated. The large European
kitchen is fully equipped. This house is a luxurious family home representing definitely a unique
residence in an exceptional location to enjoy elevated tropical life style.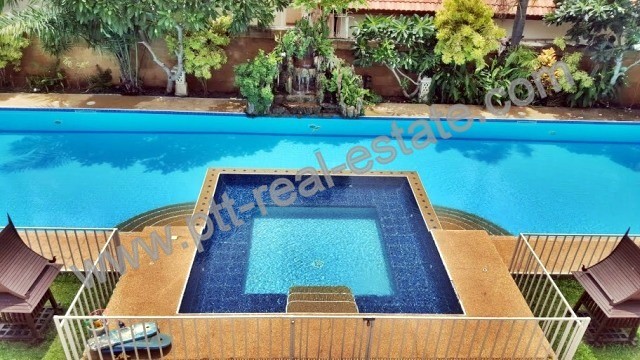 Bookmark with: Facebook Twitter Digg Reddit Stumble Delicious
Search Real Estate:
Find condo or house
OR FAST SEARCH:
Real Estate in Pattaya:
Deals of the week:
Call us anytime:
Kim
(English, Thai)
:
+66 8 4866 5346
Skype: pttkim
Jack
(Русский, English)
:
+66 8 4449 1254
Skype: vei1971
pttrealestate@gmail.com
Law service:
Company
Taxes
Accounting
Audit
Licenses
Land office
Visas
Invitations
Work permit
Customs
Courts
We solve all the issues
+66 (0) 8 444 912 54
Subscribe for news:
Our social life: