Pattaya Real Estate: Condo. Property ID#
652
Click an image to view big photo. Scroll page down to see map.
Condo - Jomtien
View Talay 7 for rent
Area, sq.m.:
92
Floor:
19
Bed(s):
2
Bath(s):
2
Furnished:
Furnished
Balcony size:
Huge balcony
Seaview:
Seaview
Ownership:

Foreign Name

Property transfer fee:
50/50 split

Rental price:

45,000.00 THB
Download this page as pdf.
Ask more about this property. Email this property to a friend.
Condo description.
View Talay 7 beach front condo for sale and rent. The location is ideal as it is right on the beach very conveniently for public transport around Pattaya and Jomtien. The unit has 2 bedrooms, master bedroom with king size bed, another bedroom with sofa bed ideal for family with kids. Fully furnished, a large balcony with stunning sea views, Euro kitchen with fully fitted and equip kitchen, appliances including fridge/freezer, microwave, oven, and hob with extractor, Cable TV, large plasma TV, DVD player, private access to the beach. The building has communal pool, shops, restaurants, internet cafe, and laundry in the building. There is also a restaurant serving many varieties of food and drinks at the pool house. Enjoy the spectacular sunset on the beach every evening, the beach boardwalk is closed to traffic and cars each day, so you can enjoy taking long beach bike rides and walks up and down Jomtien and Dongtan beach. LONG TERM RENT MINIMUM 6 MONTHS ONLY.
Next available September 2014.
Click an image to view big photo.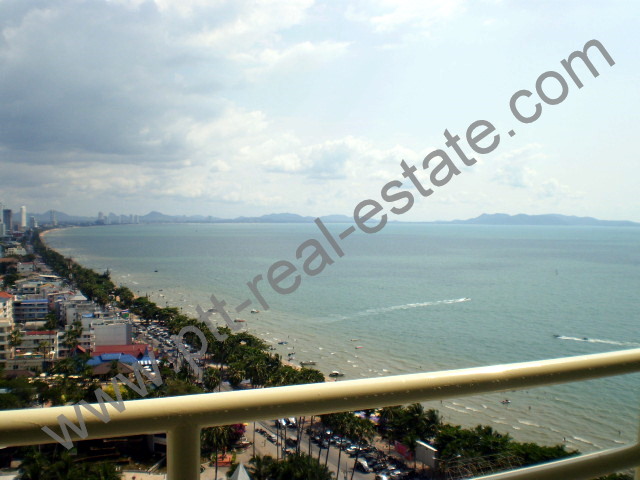 Bookmark with: Facebook Twitter Digg Reddit Stumble Delicious
Search Real Estate:
Find condo or house
OR FAST SEARCH:
Real Estate in Pattaya:
Deals of the week:
Call us anytime:
Kim
(English, Thai)
:
+66 8 4866 5346
Skype: pttkim
Jack
(Русский, English)
:
+66 8 4449 1254
Skype: vei1971
pttrealestate@gmail.com
Law service:
Company
Taxes
Accounting
Audit
Licenses
Land office
Visas
Invitations
Work permit
Customs
Courts
We solve all the issues
+66 (0) 8 444 912 54
Subscribe for news:
Our social life: