Pattaya Real Estate: Condo. Property ID#
957
Click an image to view big photo.
Condo - Jomtien
The Residence Jomtien three bedroom corner unit for sale or rent
Area, sq.m.:
168
Floor:
1
Bed(s):
3
Bath(s):
3
Furnished:
Furnished
Balcony size:
Huge balcony
Seaview:
No seaview
Ownership:

Thai Company

Property transfer fee:
50/50 split

Sale price:

9,900,000.00 THB

Rental price:

50,000.00 THB
Download this page as pdf.
Ask more about this property. Email this property to a friend.
Condo description.
"Feels like a house...Lives like a condo. This is a 3 bedroom in the corner 168 square meters of the best of both worlds. 2 big Master Suites and a cozy guest room, an eat-in kitchen for 12 and a full-blown outdoor poolside living room make this the most unique condo in Jomtien. Super high ceilings, tons of storage and three outdoor balconies combine with strategic location to give the feeling of a private tropical retreat. The gardens, lobby, one-of-a kind pool and 5 star staff remind you of an exclusive hotel.
The fully unit with 3 Flat Large Flat Screen LCD TVs with full cable and Home Theater System. American Kitchen with Microwave, Oven and Hob. Wired for Wi-Fi. Washer/Dryer Connection.
The project offers excellent facilities with Fitness Center. Coolest Swimming Pool in Jomtien surrounded by lush tropical gardens. 5-Star Hotel Reception Area with Pleasant Full-Service Staff and 24 Hour Security with Manned Entry Gate.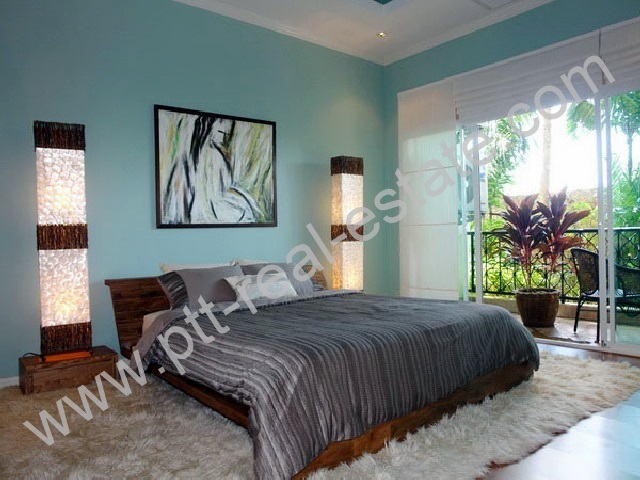 Bookmark with: Facebook Twitter Digg Reddit Stumble Delicious
Search Real Estate:
Find condo or house
OR FAST SEARCH:
Real Estate in Pattaya:
Deals of the week:
Call us anytime:
Kim
(English, Thai)
:
+66 8 4866 5346
Skype: pttkim
Jack
(Русский, English)
:
+66 8 4449 1254
Skype: vei1971
pttrealestate@gmail.com
Law service:
Company
Taxes
Accounting
Audit
Licenses
Land office
Visas
Invitations
Work permit
Customs
Courts
We solve all the issues
+66 (0) 8 444 912 54
Subscribe for news:
Our social life: